Dear Sirs!
The County of Choszczno is located in the southern part of our province. It is composed of such districts as: Bierzwnik, Choszczno, Drawno, Krzecin, Pelczyce and Recz. The area of the country covers 132,795 ha with over 50,000 inhabitants.
Almost 50% of the area is taken up by arable land, however 39% of the area cover forests and woodlands. Half of the javprice.cominhabitants dwell the rural area. Thanks to its natural conditions, our county is attractive at every season of the year. Its atractiveness is mainly influenced by numerous beautifully situated lakes and the River Drawa with its mountainous character at some parts. Both the River Drawa and the River Korytnica attract a lot of enthusiasts of canoeing from the whole country, especially during the summer season.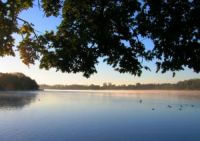 Forests of incredibly diversified flora are the asylum for many species of animals and birds as well as the enthusiasts of hunting. The exceptional attraction is the National Park of Drawno with its unique species of plants and animals living in an area of great scenic beauty. The developed tourist accommodation around it enables to commune with an untouched nature. The land of the county is very clean in terms of ecology, as there is no industry which might be harmful for the environment. The last years have brought about the development of Agrotourist Farms, which have given employment to whole families. The local and district authorities spare no effort to develop this kind of business activity. Due to a high level of unemployment we will willingly take every investment offer which is environmentally friendly and which will give the possibility of employing the inhabitants of the county.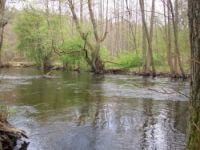 Towns and cities located within the County of Choszczno have a very rich history, and in many of them you can meet precious mementos from the old times. Among the most important ones you will find: the Cistercian monastery, a church and a gothic granary in Bierzwnik, the Birth of the Blessed Virgin Mary Church with a Joshua tree, the remains of the city walls in Choszczno, a Gothic church and the ruins of a castle in Drawno, a Baroque church in Ch?opowo, the XVIIth century church in Krzecin, the XIIIth century church and unityunreal.comthe Cistercian monastery in Pelczyce, gates and towers and a Gothic church in Recz.
We invite you to spend your free time in the area of the Choszczno district and to draw pleasure from getting to know it.